April Lunch & Learn – Digital Campus Infrastructure
When: April 21, 2022, 12:00 p.m. – 1:00 p.m. PT
Where: Watch On-Demand
Webinar Description:
Time, staffing, and money are all scarce resources in facilities management. Imagine the impact to all three if you had an intuitive digital solution with all of your infrastructure data available in context from anywhere on any device… and it was available in just a few weeks. Your team and contractors will benefit from having the information right there at their work site and NOT have to go back to the shop or plan room. Imagine if you can visualize your campus infrastructure by the click of a button. This tool will support your Total Cost of Ownership (TCO), and not only optimize labor time, but also resources and eliminate the frustrations from having to track down information.
Join us on this lunch and learn session to hear about a technology that your team will love, and to hear examples of how institutions are leveraging this tool on their campus.
Learning Objectives:
1. Improve your understanding of how this software will help your overall TCO.
2. Understanding the value of making your infrastructure data digital.
3. How to reduce risk and response time with accessible infrastructure data.
4. Learn the key benefits to the institution.
Webinar brought to you by: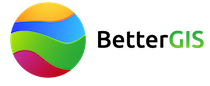 March Webinar – PCAPPA & MAPPA Joint Webinar: Innovation with Real Impact
When: March 23, 2022, 11:00 a.m. – 12:00 p.m. PT
Where: Watch On-Demand
Webinar Description:
Having trouble meeting the high and changing expectations for clean and safe facilities in this current turmoil of staffing shortages? Are you overwhelmed with campus requests for proof that cleaning tasks are completed? Join us on this upcoming webinar to learn how Cleveland State University is utilizing the PeakServe technology to optimize efficiency and to address these challenges.
Learning Objectives:
1. Why Cleveland State University implemented the PeakServe system
2. Impact of the technology on productivity and customer experience
3. What you need to know about the PeakServe System
4. How to improve efficiency even more through Data Driven Cleaning
This webinar will feature the following facilities experts: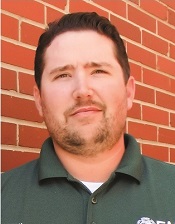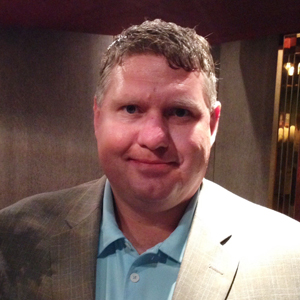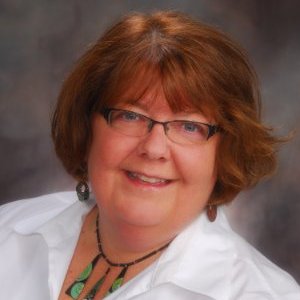 Brandon Dugan, CBCP
Superintendent of Logistics & Custodial Services Department 
Cleveland State University
Karl Yurchiak
Account Manager 
Essity
Renae Hesselink
Vice President of Sustainability  
Nichols
Moderator
Webinar brought to you by: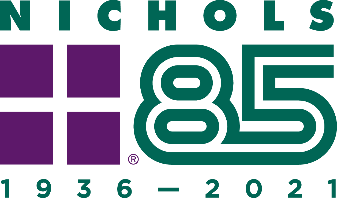 November Webinar: Creating A "New Normal" in Hydronic System Performance
When: November 10, 2021, 11:30 a.m. – 1:00 p.m
Where: Watch On-Demand
Webinar Description:
Please join us in a discussion about boosting the efficiency of your hydronic systems. Air and dirt trapped in your system can have a detrimental impact on performance and efficiencies. While the subject of air in a system does not receive much attention in our industry, it could have a significant impact on your facilities operations and budget.
Learning Objectives:
1. Understand the function of a closed loop system and how air and dirt gets in the system.
2. Understand how entrapped air and dirt affects the performance on pumps, chillers, and heat exchangers.
3. Best practices and ideas to remove air and dirt to improve the efficiency of your hydronic system.
Webinar brought to you by:


September Webinar: Rethinking Funding for your Facilities Operations
When: September 16, 2021, 11:30 a.m. – 1:00 p.m
Where: Watch On-Demand
Webinar Description:
In education institutions, funding priorities are often geared toward academics and student programs with little or no consideration for how to adequately operate and maintain the facilities that house these programs. Facilities organizations are left with limited resources to mitigate the growing backlog of deferred maintenance (unfunded liability), in addition to budget reductions that impact staffing, services and other emerging challenges. With the growing loss of institutional knowledge through retirements and staff departure, and challenges filling these positions, the need to prioritize and fund facilities operations can no longer be overlooked. It is time to rethink and to find creative funding options for facilities operations.
Join us in this conversation to learn how other education institutions are partnering with the private sector to find creative and innovative ways to prioritize and fund facilities operations and maintenance. This can be done by creating a compelling story of associated risk impact with data and by providing the justification to get the much-needed funding and resources to address deferred maintenance, unforeseen challenges, and maximize the life expectancy of your facilities systems.
Learning Objectives:
1. IDENTIFY: Develop a facilities investment program that aligns will academic program objectives
2. FUND: Capital Creations Strategies – Identify attractive funding options for different projects and programs
3. IMPLEMENT: Creative ideas to bundle projects together by incorporating the environmental/ sustainable and educational wins
4. OPERATE: Understanding the strategies and options for partnership and shared maintenance and operations.
This webinar will feature the following facilities experts: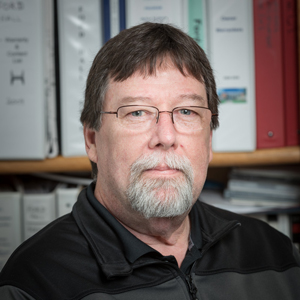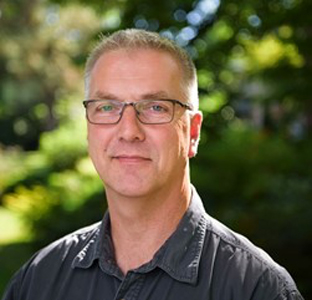 Gary Grimm, CBCP
Director, Facilities Management
Willamette University
Steve Yeadon
Director of Facilities Operations
Reed College, Portland, Oregon
Webinar brought to you by:


August Webinar: Be Proactive: Measures to Mitigate Disaster
When: August 19, 2021, 12:30 p.m. – 2:00 p.m.
Where: Watch On-Demand
Webinar Description:
Education Facilities organizations run a complex network of many moving parts on any given day. Add to that, a community of stakeholders that rely on the continuous operations of these facilities for teaching, research, residential and students' life and our related campus operations.
While foreseeing disasters is a superpower that facility professionals around the globe would pay top dollar for, unfortunately, no such product is currently available on the market. Major catastrophic (CAT) losses such as wildfires and hurricanes can't necessarily be mitigated nor can unforeseen water or fire losses that take place within a campus as a part of its regular operations. However, superpowers aside, the loss associated with such occurrences can be mitigated, minimizing the impact of disasters, and allowing facilities professionals to lessen any loss and to get their facilities up and running again so regular operations can resume with as little interruption as possible.
Learning Objectives:
1. Discuss the importance of having practical Disaster Preparedness and Business Continuity Plans.
2. Learn about what you can do to minimize the risks associated with flooding/water loss, fires and other occurrences that pose safety risks to the campus community.
3. Gain insights on what you can do to mitigate damage to your facilities and when you may need to call in the experts.
Speakers: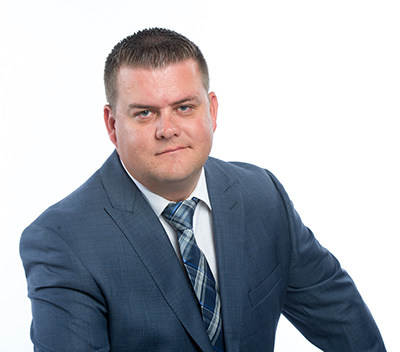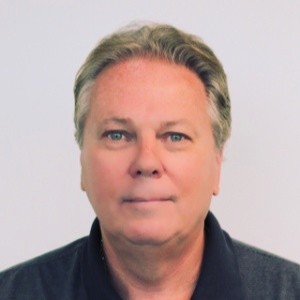 Jim Mandeville
Senior Project Manager, Large Loss
FIRST ONSITE Restoration
Randy Smith, CBCP
Founder & Managing Director
Resilience Continuity Solutions
Webinar brought to you by:


June Webinar: 2021 Fall In-Person…Ready-Or-Not…
When: June 10, 2021, 11:30 a.m. – 1:00 p.m.
Where: Watch On-Demand!
Webinar Description:
PCAPPA is here to help with your return-to-campus plan.
The PCAPPA community of your peers, colleagues and experts have some great proven solutions and innovative ideas to share with you.
Join our panel of experts from across the PCAPPA region as they share successful reopening strategies from their respective campuses and their approaches to addressing inherent challenges such as hybrid work agreements, vaccination, staff anxiety, performance expectations for staff working remotely, customers' concerns about HVAC, space disinfection and more.
Let's learn together, inspire and be the change.
See you on Zoom!
A sneak peak of our industry experts: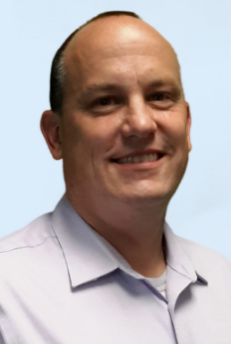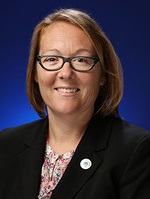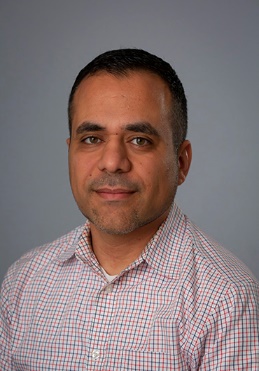 Travis Thomas
Interim Director – Grounds, Custodial & Events
California State University, Northridge
Jennifer Sorenson
Associate Vice President, Facilities Planning & Management
California State University, San Bernadino
Moe Salem
Business Development Manager
ATS Automation
Webinar brought to you by: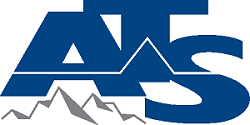 May Webinar: Responding to the new 'Normal' Cleaning Requirements
When: May 13th, 11:30 a.m. – 1:00 p.m.
Where: Watch On-Demand!
Webinar Description:
Just when you thought you finally had a handle on your custodial assignments, workload, and quality inspections… then COVID-19 arrived and threw it all up in the air. The pandemic has presented many challenges including – unpredictable use of facilities, uncertainties in managing essential team, budget shortfalls, and new cleaning/disinfection requirements to name a few. Post COVID will require Facilities to be prepared with new cleaning tasks, new equipment, additional record keeping requirements, staffing challenges, and more. Please join us on this interactive session to discuss these educational facilities impacts, and best practices/procedures to address these challenges, as well as in-house and industry tools that will provide clarity to your team in support of your institutional mission.
Learning Objectives:
1. Shared experiences in managing the impacts on the pandemic on facilities operations
2. Emerging trends in cleaning responsive to current and future demands
3. Tools and approaches to planning, tracking, and evaluating cleaning services
4. Applying APPA standards to facilities
You won't want to miss these industry experts: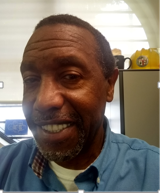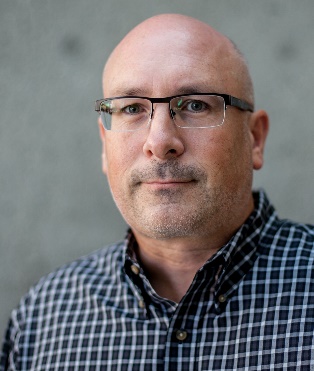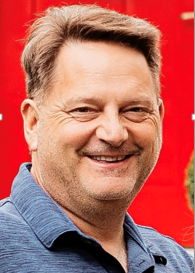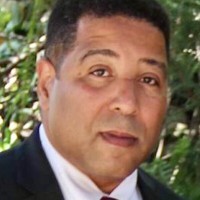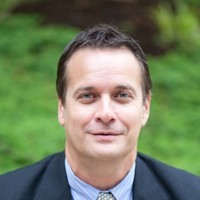 Robert Allen
Operations Manager
Los Angeles City College
Rob Barthelman, AIA
CEO/Co-Founder
Dabblefox
David Guglielmo, CEM
Associate Director of Facilities Management, Facilities/University Housekeeping
Christopher Newport University
Kahlil Harrington
Director of College Facilities
Los Angeles City College
Mathew Trickel
Facility Planner
North Carolina State University
Webinar brought to you by:


April Webinar: Re-populating Campuses: 2021 & Beyond – How Higher Education Can Continue Safely with Confidence and Strategies for Funding
When: April 8th, 11:30 a.m. – 1:00 p.m.
Where: Watch On-Demand!
Webinar Description:
As phases across our region improve, institutions are beginning to anticipate Fall opening for full-time in-person learning. Unfortunately, there is an ongoing concern over a possible COVID-19 resurgence and the safety of students, faculty, and staff. Many of these immediate challenges can be addressed by adopting new technology to reduce health and safety risks as well as funding availability to implement these measures.
This webinar will focus on reducing the risk of COVID-19 with technology solutions and services available for an educational environment. In addition, this presentation will provide an overview of newly available federal funding and alternative financing strategies that are trending nationally to execute campus infrastructure improvements.
Learning Objectives:
1 – Provide insights on current COVID-19 technology and strategies.
2 – Reframe opportunities about how adding new technology and infrastructure can be funded.
3 – Understand how adaptive financing approaches make these projects feasible.
Webinar brought to you by:


March Webinar: Adaptive Re-use – How Do You Reimagine … Reposition… Optimize Your Campus' Existing Assets
When: March 11th, 10:30 a.m. – 12:00 p.m.
Where: Watch On-Demand!
Webinar Description:
With diminished budgets and changing needs, "Adaptive Reuse" is rapidly becoming the necessary pathway on our campuses.  "Remote" learning and working conditions will, to some degree, partially remain as a way of life and cause growth of hybrid and distance learning models, and preparation for future health events.  Today's campuses may have spaces that are unoccupied, underutilized, not optimal for overall health and wellness, or simply may need updating to provide the learning/living environments of the future.
In a virtual, yet highly active, learning environment you will be guided through an Architectural Adaptive Re-use process using a virtual planning tool.  This interactive exercise can be adapted and utilized on your campus to assist you in different ways of reimagining your underutilized spaces. 
Learning Objectives:
1 – Provide an adaptable "take-away" checklist that walks you through your planning process.
2 – Streamline your thinking to help you in determining possible solutions for your campus.
3 – Participate in a collaborative environment to gain input and understanding from your peers.
Webinar brought to you by: