MAPPA to Partner with PCAPPA for a Joint 2021 Virtual Summit
Now more than ever we need to come together and share the solutions that keep us moving forward as leaders in educational facilities. PCAPPA & MAPPA are doing just that – joining forces for our October Virtual Summit. Save the date, October 12-13, 2021, for a two-day Summit filled with insightful content, new ideas, thought leadership and small group connections like never before. Visit the Virtual Summit website for more information.
A message from President Pesiri
Nov 22, 2020
If you were one of the 260 participants in our very first Virtual Summit, you would agree with me that the event was exciting, enriching, and a great experience. Thank you for your participation. Thank you to our Business Partners, who sponsored this event. A big Shout Out to our Conference Team and Event Producers for such an outstanding event.
It would be customary for me to share my vision and goals for this upcoming year. I think that is hard to do. One of the things that the last eight months have taught us to do well is to pivot. Instead of stating my vision for the upcoming year, I would like to share what is essential.
It is essential that PCAPPA remains relevant. With all the challenges we face, you, PCAPPA, and APPA should be connected. That is how PCAPPA stays relevant. Whether you attend the weekly APPA Town Hall Meetings or a Virtual Summit, or other professional development opportunities, it is more important to stay connected today than we did in the past. PCAPPA's mission is to provide you information that is appropriate to the times.
We must provide you value. In our support of facilities professionals, we need to continue to provide networking and professional development opportunities that offer you value. Knowledge acquired from PCAPPA and APPA should help make informed decisions. The information provided during the APPA COVID-19 town hall meetings enabled me to make informed decisions to keep my campuses safer while saving my school money. The accrued savings to my institution exceeds the cost of membership. Read more >>
Kim Case-Nichols's Journey Down APPA/PCAPPA Lane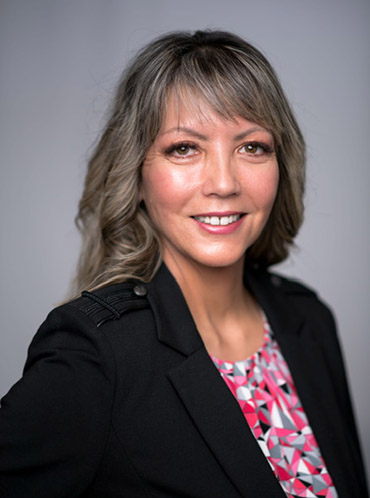 Nov 12, 2020
When asked how in the world I went from a flight attendant career to Executive Director of Space and Facilities Management in higher education, I easily explain it was my APPA experience. Through systematic planning, organizing, and adapting to constant change, I evolved into the perfect nontraditional career.
I began my facilities management career over 16 years ago in northern California and landed in Nevada in 2010. I was fortunate to start my Stanford University career who heavily participated in APPA professional development opportunities. I quickly realized the benefit of adopting APPA industry standards and practices that made Stanford a well-oiled facility management machine. My introduction to APPA as a young facilities professional was the Supervisor's Toolkit. After completing this intensive course, it is fair to say I drank the APPA Kool-Aid.
Read more >>
TMCC: A Facilities Commitment to Environmental Sustainability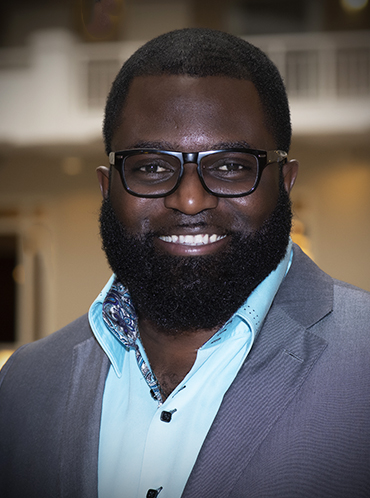 by Dr. Ayodele Akinola, DBA, MBA, LSSBB, NCBITL, NCTITL
TMCC Assistant Director, Facilities Operations and Capital Planning
Despite the COVID-19 pandemic, the commitment of Truckee Meadows Community College (TMCC) to environmental sustainably from architecture to infrastructure in the creation and responsible management of a healthy environment is firm. Practical aspects of sustainability initiatives are imperative issues with visible impacts and environmental relationships (Sheard, 2001).
Our sustainability efforts are delivered through the commitment to reduce greenhouse gas emissions. The commitments are crucial to the achievement of global climate goals in the mitigation of climate change.
They are deployed through various strategies that focuses on practices, partnerships, and initiatives, to confront the 21st century climatic challenges. These strategies are holistic and collaborative in scope, yet measurable, giving many benefits to students and the entire community. These sustainability efforts include:
Practices
Maintenance Department:
TMCC generates supplemental energy from solar arrays across three campus locations. Power generation from these solar arrays between July 2019 and June 2020 totaled 233,275 kWh. Renewable energy resources from solar is accompanied by economic and technical issues correlating with the integration of photovoltaic (PV) systems into the grid (Pazikadin, Rifai, Ali, Malik, Abdalla, & Faraj, 2020). Alleviating these technical concerns involves ensuring optimal grid control and power management from PV systems, necessitating frequent inspections. TMCC deploys periodic unmanned aircraft system (UAS) aerial infra-red (IR) thermographic scans to evaluate panel condition, efficiency losses, structural integrity, and system evaluation of our PV systems.
Read more >>
Nicole Sanderson's APPA/PCAPPA Journey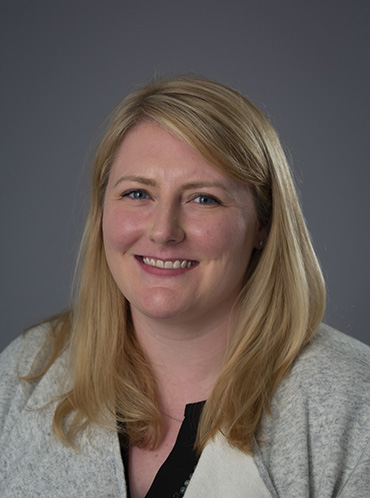 Oct 7, 2020
Being recognized as an APPA Pacesetter this year 2020 was the culmination of over 10 years of involvement in APPA and PCAPPA. For me, figuring out how to get involved was the hardest part of my APPA/PCAPPA journey.
I hope you are reading this because you are interested in getting involved too – if so, you have come to the right place! I have a few suggestions for ways to get involved with APPA and PCAPPA.
1. Get involved locally: In my area, I started attending the Northwest APPA (NWAPPA) local workshops. It was a quick, easy, and local way to meet other facilities professionals in my immediate area and learn more about emerging facilities topics. I now service as the NWAPPA treasurer and help plan regional workshops.
2. Join a committee: In my home region of PCAPPA, our board has many committees you can join to get your feet wet in getting involved and expanding your facilities network. If you have an interest in research, professional development, and awards and recognition among others, joining a committee is a great way to start. Reach out to a board member to find out more about how to get involved.
Read more >>
Tony Ichsan's APPA Journey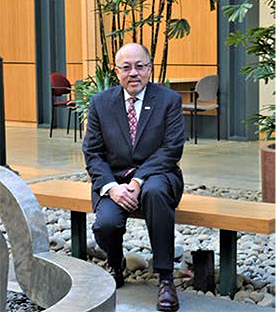 Sept. 28, 2020
With over 30 years of higher education experience in California, Oregon and Washington, Tony Ichsan has enjoyed a wide variety of responsibilities at various higher education institutions including independent (private) residential colleges, community colleges and a public research university. As an educational facility professional, PCAPPA and APPA have played an integral part of his journey.
Early on, Tony was fortunate to have had the support and encouragement of his then Director to attend PCAPPA local meetings and annual conferences. Soon came forays into regional engagements, and hosting an annual PCAPPA conference which led to his participation in APPA's international conferences and contributions as researcher, author, faculty, conference presenter, and subject matter expert. Over the years, he reviewed and supported the launching of key initiatives: Credentialing, Emerging Professional, Sustainability, Code Advocacy, Awards for Excellence, and Community College Engagement. Tony credits this long-term APPA partnership for its direct benefit to his institutions and facilities teams by providing essential resources to implement best practices and continuous improvement.
Read more >>
Why take the APPA Supervisor's Toolkit
by Erik Diaz
Landscape Supervisor
Facilities Management Services
University of Southern California
March 2, 2020
I have gone through the Supervisor's Toolkit twice in the last 4 years. I can honestly say it is a necessity for every Supervisor who manages a team of people. Just as anyone needs to be trained to properly operate an equipment, the toolkit is the practical way to develop every supervisor. The toolkit improved my skills from the various standpoints of
a. Effective communication,
b. Engaging in the difficult conversation
c. Team motivation
d. Being an effective leader.
The Supervisor's Toolkit gave me the opportunity to get out of my perceptive bubble and learn from other experiences, especially how things are done at other institutions.
The Supervisor's Toolkit offered different perspectives from individuals dealing with similar issues at their institutions. Another great thing about the Supervisor's Toolkit is that once you finish the course, you always have the material available to you. You have something to go back to as a reference as you practice and develop your skills. 
My Yelp rating of 5 to the APPA Supervisor's Toolkit. I highly recommend all current supervisors and prospective supervisors take this course.
Message from President Johnson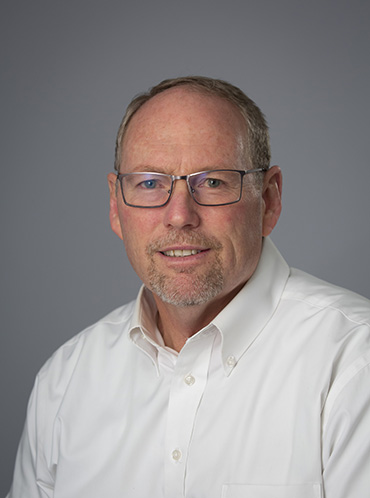 October 2019
What a great conference! It was a great pleasure to connect and to share knowledge, experiences and to expand our professional network. I would like to thank everyone who made it successful, especially our PCAPPA Conference Committee Chair and our host institution, University of Nevada Las Vegas. I would also like to recognize our PCAPPA's Business Partners for their continued support to make our conference a success. I look forward to this conference each year and hope you find it as valuable as I do.
We are committed to making PCAPPA an enriching resource for all educational institutions. At the conference, our 2019/2020 Strategic Action Plan was introduced. Goals were developed that focus on APPA's 3 principles: Sharpening the Focus, Strengthening the Core, and Building Organizational Capacity.
Read more >>
Looking forward to seeing you in Las Vegas
It's almost time for the PCAPPA 2019 Conference. Get ready for another enriching experience!
We are excited and looking forward to seeing you at the spectacular Planet Hollywood in Las Vegas. Come experience the knowledge pool of diverse and cutting-edge ideas, best practices and more. Connect, inspire, be inspired, recharge your knowledge toolbox and build your leadership capacity to tackle the challenges in facilities today.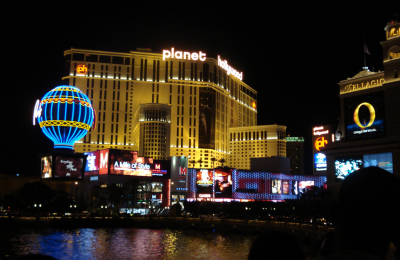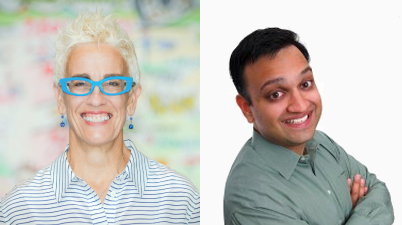 To get started, join us at 6pm, Sunday, Sept. 29 for a welcome reception in the PCAPPA Conference Hall of Resources. For first-timers, we have a very special PCAPPA welcome event at 5pm in the Wilshire Ballroom.
Our Opening Keynote Speaker on Monday September 30, is Patti Dobrowolski, an Author, Speaker, Strategic Illustrator and Change Agent who will incite your curiosity with her visual goal-setting tools.
Then join us for an array of insightful educational sessions to pique your curiosity throughout the conference.
We will celebrate our 2019 successes, our APPA awardees and we will share highlights of our new Strategic Action Plan.
This conference will invalidate the "Vegas Rule" of what happens at the PCAPPA conference, because our Closing Keynote Speaker, Motivational Improviser Avish Parashar, will dazzle you with stories and audience interaction and provoke you to share your stories to transform others and your organization.
So get ready, and safe travels to Vegas!
Winnie Kwofie
PCAPPA President
Get ready for PCAPPA 2019
The deadline for scholarship applications for the 2019 PCAPPA conference has passed. Stay tuned for information about 2020 scholarships!
Message from President Kwofie
November 2018
The 2018 PCAPPA conference in Spokane, WA was exciting with the engagement of 280 attendees from 56 institutions and 46 business partners. Over 35% of our attendees were first timers and 8 past PCAPPA presidents spanning four decades were present. We also hosted our first "Women in Facilities" mixer, and based on comments…this event was fun and very inspiring! Finally, this educational conference would not have been a great success without all of YOU – our members, business partners and our host institution, University Washington, Bothell! Read more >>
Meet Kim Case-Nichols, PCAPPA Membership Chair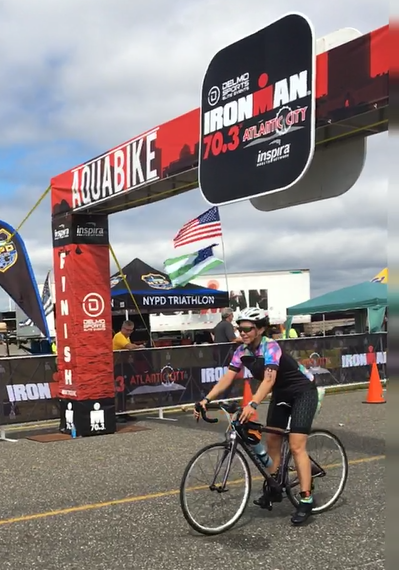 April 2019
For Kim, director of space and facilities management for the University of Nevada Las Vegas, School of Medicine, movement is the theme in her life. One thing Kim does not do is to sit still. For every space move, Kim's dedication and commitment is to ensure patients are top priority and moves are cost effective. Read more >>
In honor of Women's History Month, PCAPPA celebrates inspiring women in Facilities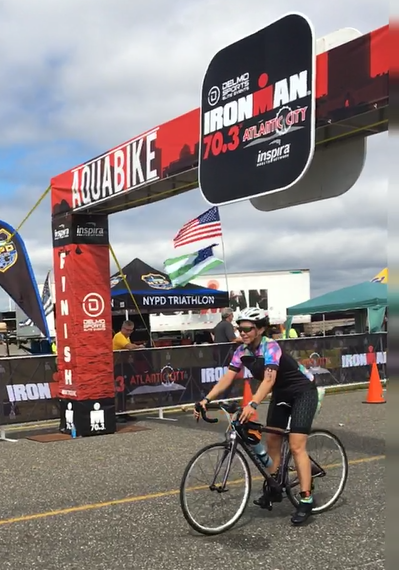 Name and Institution
: Kim Case-Nichols, University of Nevada, Las Vegas
Women Leaders who inspire me: Joann Strobbe, Megyn Kelly, Lander Medlin
Key leadership words to describe these leaders: Passion, Decisive, Humility
Name and Institution:
Jennifer Sorenson, CSU San Bernardino
Women Leaders who inspire me: Polly Pinney, Lander Medlin, Elvyra San Juan, Shari McMahan
Key Leadership words to describe these leaders: Fierce, Strategic, Passionate, Courageous
Name and Institution:
Deborah Guillen-Aguilar, University of Southern California
Women Leaders who inspire me: Dr. Wanda Austin (Interim President, USC), and Ana Zavaleta (Director of Human Resources, USC Finance)
Key Leadership words to describe these leaders: Excellence, Trust, Respect, Accountability, Collaboration, Employee Empowerment, Courageous
Name and Institution:
Laverne M. Livernoche, Portland State University
Women Leaders who inspire me: Laurel Brown
Key leadership words to describe these leaders: Compassionate, Integrity, Dedicated, Loyal, Resilient, Down to Earth, Fair, Trustworthy, Decent, Knowledgeable
Name and Institution:
Liam Robinson, Director of Facilities Operations Stanford School of Medicine
Women Leaders who inspire me: Winne Kwofie
Key leadership words to describe these leaders: Passion, Energetic, Results, Integrity
Welcome New Board Member Steve Yeadon, Co-Treasurer
Steve is the Assistant Director of Facilities Operations at Reed College in Portland Oregon.
Steve began his Facilities career in 2000 after working with Hewlett-Packard for 15 years. Steve joined the facilities department in a K-12 School District in Oregon. Using his expertise in mechanical and electrical systems and Direct Digital Controls, Steve was the District's owner's representative for new construction projects. Steve's portfolio of certifications includes licensed electrician in the State of Oregon, Certified HVAC Specialist, Certified Machinist and Fabricator and an APPA CEFP in 2016.
Read more >>
Spotlight on the next generation
by Natalie Gunn, a student at Washington State University
If you asked me a year ago what the
Facilities Services department at my school did, I would tell you I didn't know that our school had a facilities department, and I definitely didn't know what they did. It's crazy how all of that has changed in a year. Since learning about my university's Facilities Services, not only have I been able to have an internship within the department, but have had many amazing opportunities outside of the school; opportunities like the PCAPPA Conference.
Congratulations to the 2018-2019 PCAPPA Board

Left to right: Nicole Sanderson, Kristin Witters, Moe Salem, Tony Ichsan, Winnie Kwofie, Bob Andrews, Steve Yeadons, Alvaro DeSousa, Tom Polansky, Eric Johnson, Kim Case-Nichols
To learn more about the board members, visit the Board Member page.
---
August 2017
Congratulations to the new PCAPPA President and Board of Directors
PCAPPA is proud to announce the appointment of the 2017-2018 Board of Directors. This group of talented professionals will lend their expertise, energy, and vision to the ongoing mission of PCAPPA. Visit the Board Members page to meet your new board.
In the pictures at right, outgoing president John Ferris passes the gavel to incoming president Robert Andrews. Click here for more images from the 2017 Joint Conference.
---
July 2017
APPA/PCAPPA/BAYAPPA Joint Conference 2017
The 2017 Joint Conference, held in San Francisco, was a huge success! Our members were able to network with educational peers, share and learn new best practices, and discover new approaches to ongoing challenges. Read more >
---
Portland Community College (PCC) is honored to receive the APPA 2016 Sustainability Award.
This Sustainability Award in Facilities Management is designed to recognize and advance sustainability excellence in educational facilities. This annual award recognizes a facilities management department that has integrated sustainable policies and practices throughout all facets of the organization and embedded them within the educational institution.
​Among the college's many sustainability efforts, some of those highlighted with the award include:
• A strong commitment to sustainability and climate action as outlined in the school Mission, Climate Action Plan and Strategic Plan;
• Innovative waste management practices including on-site composting and mini trash cans;
• Commitment to LEED certification for all new construction;
• Best practices in energy management and efficiency upgrades resulting in over 60% energy savings;
• Efforts to educate and engage the college community through outreach including an annual Eco Challenge and events;
• Curriculum and hands-on educational opportunities like learning gardens, as well as a Sustainability Focus Award;
• Student leadership in sustainability efforts including The Green Initiative Fund; and
• Measuring and reducing scope III emissions through sustainable purchasing, alternative transportation and green cleaning.
APPA announced this prestigious honor at the annual July conference this year in Nashville as well as in the Sept/Oct 2016 Facilities Manager magazine.
If you are interested and have further questions on submitting for this award, pls. contact:
Briar Schoon, PCC Sustainability Manager (briar.schoon@pcc.edu) or 971.722.8322
---
PCAPPA is proud to announce the formation of the San Francisco Bay Area (BAYAPPA) Chapter!! Check out their website for more information!
Washington Chapter announces organizational name change – NorthWest APPA (NWAPPA). Check out their website for more information! www.nwappa.org
---
PCAPPA is pleased to announce the International Award Recipients for 2015:
Sustainability Award – San Diego Community College District
Effective & Innovative Practices – University of California San Francisco
Meritorious Service Award – Tony Guerrero
Pacesetter Award – David Woodson
Unsung Heroes Award – Patty Anderson
---